Following up on my 2013 movie highlights, now the year's soundtrack. This year was an absolutely fantastic one for music. I don't keep a music log, but if you've been at an ECCC race this year you've heard—and danced to!—many or all of these.
The New Old
First, some old-ish stuff I just discovered:
The Tragically Hip: Bobcaygeon

I have to confess I haven't fully decipher all the meaning and references here, but I heard this first on a 3am drive through New England, and it's perfect for that.

Storm Queen: 

Look Right Through

Some college station in State College, PA was playing the full ~40 minute album mix collection of this via Ministry of Sound while we were setting up bootleg camp way up near the firetower in Rothrock one night, incredible…

Curxes' 1996 remix

 of Chvrches' 

Recover

I confess to being behind the times with this one but it's really good.

Anna Kendrick: Cups
Alex Clare: Too Close
Archive: Bullets

This is old, but forgive my tardiness! It's best watched in the excellent Cyberpunk 2077 teaser (this recap video breaks down all the awesome going on in that trailer).
Honorable Mentions
Next, some newer honorable mentions included:
Emeli Sande: Next To Me
The Yeah Yeah Yeahs: Subway
Robert DeLong: Global Concepts and One And The Same
Drake: Started From The Bottom

The non-explicit version and without the weird non-music bits in the video is actually way better.

Lana Del Rey: Summertime Sadness
Imagine Dragons: Radioactive

The video doesn't fit the song well in my mind, but it's interesting and well done. Pretty awesomely, and correctly, listeners on a local radio station voted these guys the top of both the station's 2013 "Best of" and "Should Give It A Rest" lists.
The Beats
Now the best of the best music for 2013.
Leila Moss: Here's My Boy
The backstory of this is actually fascinating: This is just a random open mic-ish live recording of a song from Beck's Song Reader experiment, a collection of sheet music from which many many people have posted a wide variety of interpretations of the different songs. Beck himself, as far as I know, hasn't put out any recordings of the music, so they're all over the place. It's a really neat project in creativity, music—particularly folk music—and publishing, taking a classic form of content dissemination and bringing it into the new age with YouTube videos plus a custom web portal, and so on. All that aside though, I just really like this recording.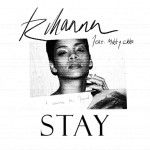 Rihanna: Stay
Despite ridiculous airtime I don't think this ever managed to get old. Whatever else may be true of her—and her music's by and large great—this year I think Rihanna did quite a bit to expand her genre range and style.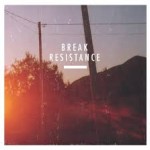 Break and Die: Slow Down
This was released in 2010 but it just came across my radar and is incredible. Sadly there's no actual video as far as I can tell. If you were going to make a music video of bicycle racing or extreme MTB riding, this would be my current untapped leading contender.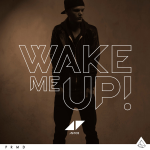 Avicii: Wake Me Up
Obviously Levels is still getting a ton of sample time in current songs (that link's the Skrillex mix), and I remain an absolutely huge fan of My Feelings For You (Original Mix), but Wake Me Up is a whole other thing. Sure, it's gotten a ton of airtime, but under the catchy beats I think it has a lot of poetry about growing up.

C2C: Le Banquet, Down the Road, The Beat, Delta, and Happy
These guys absolutely killed it with their late 2012 album Tetra. "Highlights" include all of the above, basically half the album. More thoughts and a breakdown of the historical elements in Le Banquet have been on this blog previously. The songs are fairly varied, so it's worth sampling each whether or not you're into any others. That's a big part of the draw for me, just the joy and experimentation going on.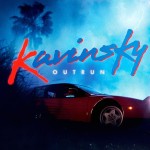 Kavinsky: First Blood, Protovision, Roadgame, and Nightcall
Some of these songs have been out before, but the new collected album OutRun is amazing. Highlights include the above, but the overall concept and some of the songs like Pacific Coast Highway that work best within that framework are also noteworthy.  Seriously—Kavinsky's an '80s videogamer, Converse-wearing, varsity jacket toting, Michael J Fox teen punk, throwback dude who died in a fiery Highway 101 car crash, was existentially merged with his now-daemonic Testarossa, and comes back as an undead badass to… Fight the law, kill dudes, save his girlfriend, and lay down phat beats, all possibly within the context of a videogame universe itself?! And there's both multiple albums exploring this theme and, in an incredibly recursive meta move, a videogame?!?! Take my money, damnit, take it!  Take it all!




Next up: Books!  Everyone's favorite un-dead media!