With 2017 two-thirds over, I feel it's safe to put up my 2016 book, music, and movie/TV highlights without fear of temporal-proximity bias…
Books
In some sense the "best" books I read in 2016 were—
The Assassination of Jesse James By The Coward Robert Ford by Hansen. Novelization of the end of Jesse James, later turned into an excellent film. Difficult to read James in anything but Brad Pitt's voice & face now, but that's ok, the movie was pretty good. The novel has a somewhat detached, documentary feel to it, just like the movie does. That works well though for the gritty, mean, enclosed lives all the characters lead. Sits well with James' belief in out-of-the-body travel as well. The climax comes somewhat early, but the closing sections are just as good. They're basically a quick retelling of Deadwood, with different historical characters. Very different themes throughout the book from an actual "Western." There's relatively little about the landscape, freedom, etc.. These guys are just all about easy money and killing, and they die cheaply and often because of it. The really big question set out implicitly by the novel is just how much did James plan and foster this end? Not just at the last moments, but from the very start?
No Country For Old Men by McCarthy. Excellent read about a drug deal gone bad and the multi-layered pursuit set off across city and desert. The film portrays the novel impressively and very faithfully. Notably, like in his other books, McCarthy does a lot with syntax and presentation to make the whole setting feel really off, and I think the film does similar via techniques like using music very sparingly. Both of them do a lot of things like only show you the aftermath of a scene, not the actual fight, etc.. In the film version there's basically 1 minor character cut, a little bit of backstory cut from the Sheriff, and 1 death changed in a small but critical detail. Otherwise it's almost identical in any meaningful comparison.
However, the book that stuck with me the most is:
Flight Behavior by Kingsolver. An interesting novel about climate change as well as science and elite society from the view of the downtrodden. I didn't know anything about the story going in, so I had no idea where it was going until a good bit in. I recommend that approach to heighten the soft air of rural fantasy. By the end the novel gets very preachy and overt, but overall it's still interesting.
Flight Behavior definitely gets too heavy handed by the end. However I really liked the perspective of poor rural people looking at not just scientists, but the scientific enterprise. The characters generally all feel well realized and have stuck in mind longer than I expected for such a quiet, uneventful story.
Music
The household pre-k contingent's vote for music of of the year is Feist's visit to Sesame Street and subsequent rendition of 1, 2, 3, 4:
New-to-me music I listened to the most this year includes:
"Best" of the year though for me I would have to say are:
Jidenna's brief appearance was by far the highlight of Netflix's so-so Luke Cage series, which is how I really came across him (no doubt like many others).
Sleeping At Last is kind of fascinating as a business/music venture. It's basically one guy who had some early mainstream success promoted by Smashing Pumpkins, but has since backed off into steady, smaller releases. Much of his ongoing commercial success seems to come from covers he does, as well as his own music, being used frequently in TV shows. Along the way though he's been developing this concept compilation Atlas, which I believe is now spread across multiple volume-years, which includes East and Sun. East to me is a great sketch in the styling of a young children's book of an adult looking back at life. Sun is the song I've found that best captures the feeling of being a parent looking at your child.
Film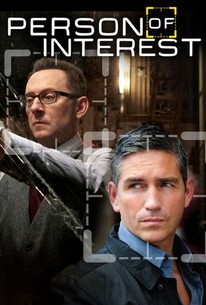 Standouts from previous years' highlights, both Justified and Person of Interest came to an end in 2016. Both actually managed to conclude very satisfactorily. I highly recommend both series in their entirety.
Other quick mentions: I finally saw The Martian and thought it entertaining and shiny, but not super memorable; the book left me feeling the same. The Expanse I really enjoyed and thought it much much better than the novel(s) because it provided more depth and background to a number of characters, e.g., notably the Martians from the Donnager. The Big Short stuck with me due to all the arguably autistic and asocial personalities.
TV
In episodic viewing: Better Call Saul I really liked and thought masterfully done, but have had an extremely hard time following it into Season 2 because Saul is just so relentlessly self-defeating.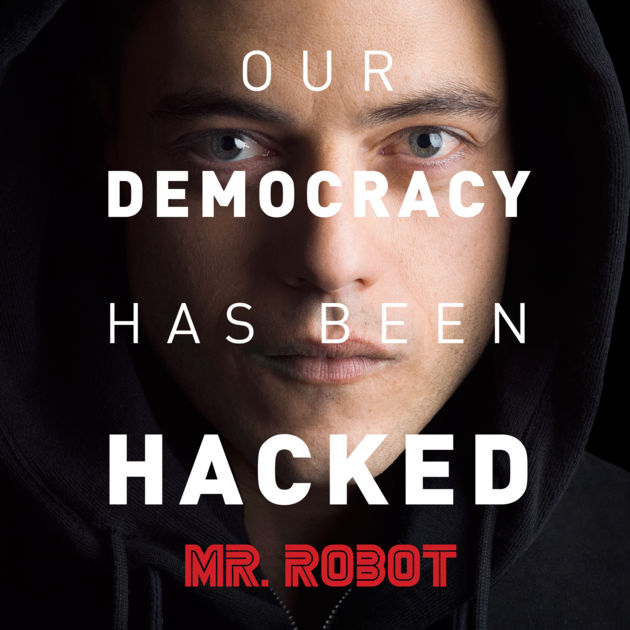 I've felt somewhat similarly about Mr Robot. The first season was incredible and I recommend it highly. It does an excellent job at atmosphere and traditional but just short of annoyingly cliched hackers. The ostensible big reveal was too heavily telegraphed to be actually surprising, but the whole show is so well done that its appeal wasn't diminished. It's still worth revisiting earlier scenes and re-evaluating in that context. All that said, I have not yet watched the follow-on season(s) because I just don't know if they're necessary. Sure there's more plot to unravel, but do I really care? The show is all about characters, not plot, and I feel like I already got from them what I wanted.
Sidenote: For a very good 7-minute riff on the hackers/finance side of Mr Robot, check out this Axel Thesleff music video for Bad Karma:
Movies
Rounding out my highlights for 2016 are two really excellent movies—
Rogue One. My favorite Star Wars movie, and possibly the best one. A timely recovery from the deeply lackluster second half of Force Awakens.
On first viewing I thought Rogue One moved too fast and there was both too much crammed in and yet not enough material. Subsequently though I've revisited that and think what's there is largely what should be there. The movie is essentially a classic ensemble WW2 movie from the early '60s, but with robots and lasers and executed with modern effects and pacing. A ton of character background isn't needed, and if you watch closely we do get just enough for each of the main figures. We see Cassian kill two Rebel-aligned people. Chirrut notes that Baze used to be the most devout, and now the latter is clearly fighting heartbreak with jokes and pretending the temple didn't fall. Rook we know a lot about: He was an Imperial pilot, he spent time with Galen, he had a conversion just like tons of famous Rebel figures. There is more supported explicitly by the text of the movie than it might at first seem. It just moves along so quickly that it's easy to miss.
That said, I do think the movie needed just a few minutes of Jyn fighting with Gerrera and his terrorists, establishing her as both a true Rebel and a natural leader. Her emergence at the end as a militant freedom fighter and inspiring figure then wouldn't be an abrupt shift but rather a return to her roots and neglected abilities. Again, you can see some of this in what is actually present in the movie, e.g., how heads turn in the transport headed in to the final battle when she says she fought alongside Gerrera. But that background could stand to be conveyed on screen more fully. It would also flesh out the rich sketch of Gerrera and his supporting figures quite a lot.
That shortcoming aside, Rogue One is a great, self-contained, satisfying story that is all the better for not being required to leave enough openings for continued spin-offs and sequels. It fits almost perfectly into A New Hope, setting the stage for that story and filling in many details to reward fans (e.g., the death of Red 5 creating a slot in the pilot roster for Luke), but stands very well on its own as a classic ensemble war movie set in the Star Wars universe. Bonus points for the female lead and ethnic character diversity.
Arrival. I saw this movie somewhat randomly, and don't think it really needs to be seen in theaters but was glad I did. A quiet, understated film that really has a lot going on. A number of scenes really stuck with me well afterward, most especially the pivotal scene with the Chinese general at the party. This was an instant sci-fi classic that should also have broader appeal.
A small but important note, I appreciated that the aliens are vague and yet very concrete. There's a very fine balance to this kind of alien presence and I think most movies don't do nearly as well. Far too often they're either too abstract or too human, too understandable or too random. Giant elephant-skinned squid things in the mist is among the best presentations I've seen for this kind of story.
It should also not go unemphasized that this is a movie about communication. Of course up front it's about communicating with the aliens. But again and again Arrival hits that theme in big and small ways: The governments all cutting off discussion with each other, the troops not knowing what's going on, the Chinese general keying in on his wife's last words. Most importantly, much of the subtext is about Ian's inability to communicate and express himself. This gets hits just a couple times, quietly, most notably when he explicitly says something to the effect of if he had to do it all over again he wishes he would express himself better, and again when it becomes clear they break up because he can't talk about how Louisa could have their baby knowing what would happen. This thick layering of the theme of communication elevates Arrival from a very good sci-fi movie to a good movie above genre.
Bonus points again for the female scientist lead. On that note, Arrival is an excellent heir to Contact, which over time has unexpectedly become one of my favorite movies. They're remarkably similar without in any way being duplicative: Two great sci-fi movies, with strong female scientist leads, that are all about communication both in the surface story and in the sub-plot relationships between people. Each warrants both repeat and general audience viewing.
It came somewhat unheralded out of nowhere, but I found Arrival deeply satisfying and engrossing, and it was certainly my movie highlight of 2016.